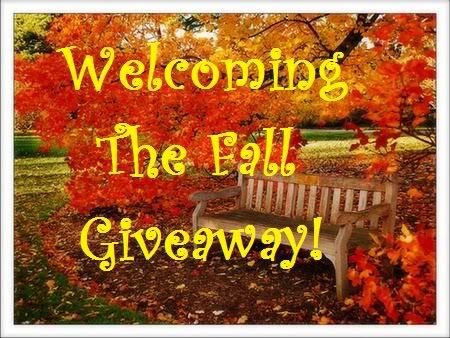 The Welcoming The Fall Giveaway Event was started and is hosted by the ladies at Good Choice Reading! There are 50+ blogs participating and all are hosting bookish giveaways! This contest/event will run for a week starting at September 22th at 12:o1 and ending on September 29th 11:59. (Make sure to check out the list of other blogs at the end!)
For my giveaway I'm offering:
A copy of Revealers by Amanda Marrone
A copy of Wake by Lisa McMann
A signed Shade bookmark
A signed 13 To Life Postcard
A Tell Me A Secret sticker
Rules:
There will be one (1) winner who will pick one (1) of the two books and all the swag.
US & Canada ONLY!
Become a Follower
Fill out THE FORM!
(Leaving a comment will not enter you but will give you an extra point!)
Make sure to check out all the other blogs and their giveaways!
Thanks!